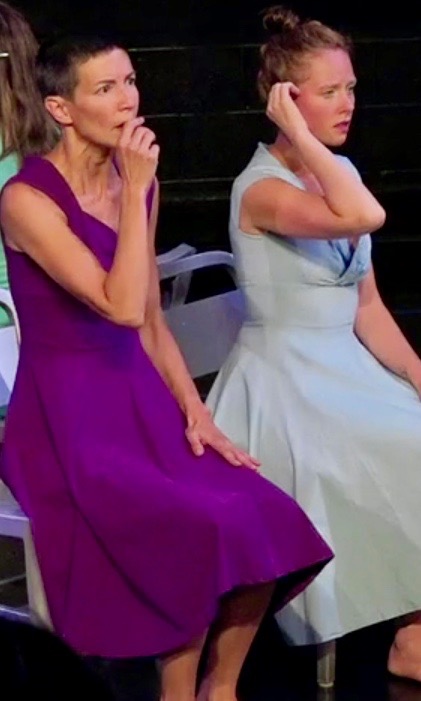 Seeding Tomatoes is a down and dirty amuse-bouche of choreographic theatre, storytelling, and power women on the verge.
SEEDING TOMATOES,
A WORK IN PROGRESS
Over the course of the 2016 season, ASA developed the work-in-progress, Seeding Tomatoes, which showed in August, 2016 to fantastic audience response.
"A very moving piece, it communicated complex emotions and feelings in the biggest and smallest of ways, making a rounded piece that took me through the emotional experience of the characters and tugged at my heart strings"
"A powerful, amazing work that made me feel like a spectator and a participant at the same time."
"Terrific work. Emotional and compelling. The juxtaposition between the mundane and explosive was fascinating."
"POWER. RAW. LOVE. NO ESACPE. DEEP. DIVE IN. AMAZING! BEAUTIFUL."
"Brilliant, provocative, thought provoking and insightful. Strong, talented, amazing performers."
"I see moments that make me feel whole plays"
"I have felt like this piece many times. Beautiful. And sad."
"Spectacular."
THE ENSEMBLE
ANNA BOTSFORD
CALLIOPE PINA PARKER
JENN M. PINA
ANDY ARDEN REESE
KRISTIN STEWART
MUSIC
Variations on "DRAMAMINE"
By Modest Mouse
Played by FIONN PINA PARKER